Thermostability of PVC products
Benefit from our many years of experience in the field of window profile testing!
Polymers containing chlorine decompose at elevated temperatures with the release of HCl. The resistance to this is referred to as thermostability.
The determination of thermostability is accredited according to DIN EN ISO 182. Contact us!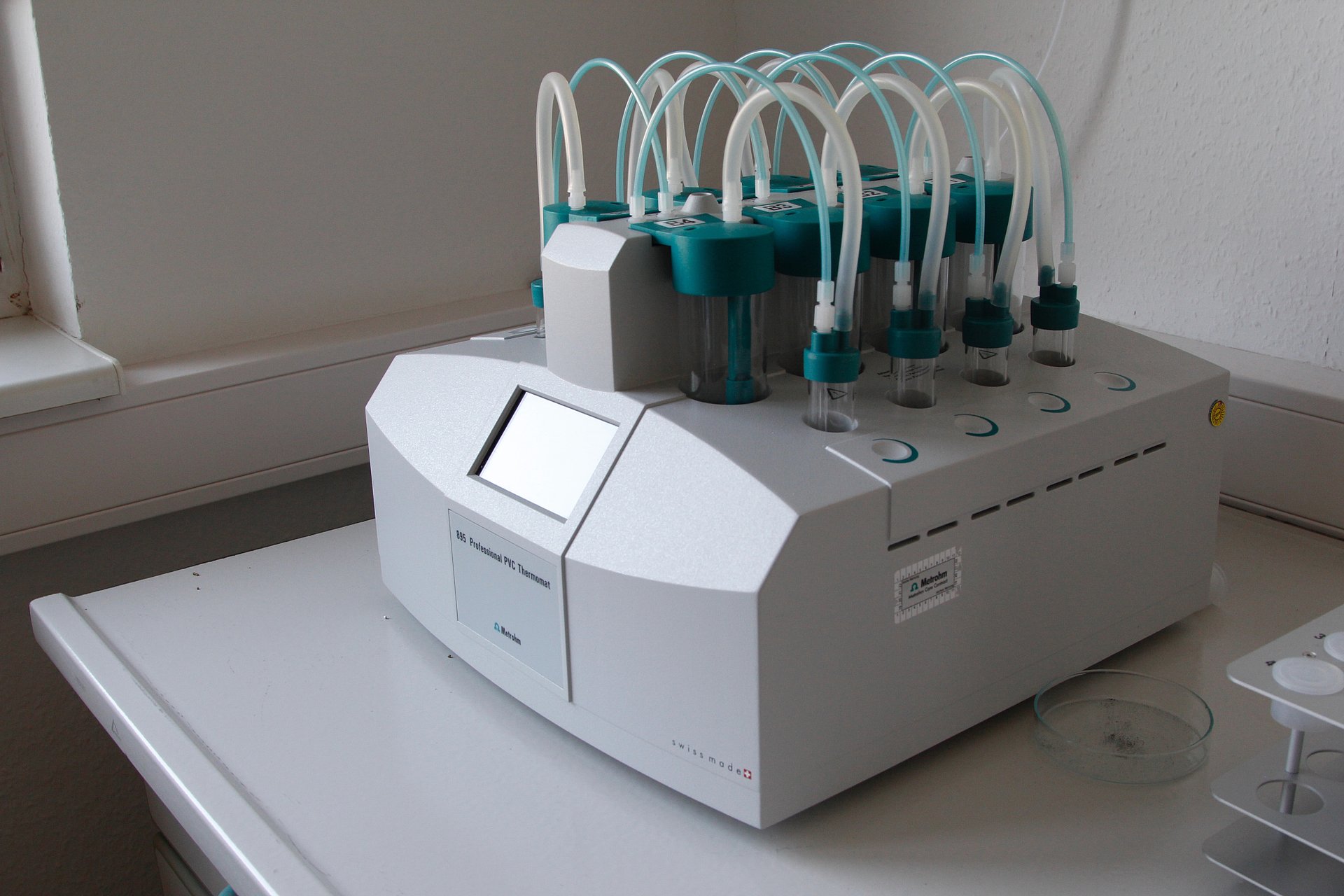 The determination of thermostability is based on the dehydrochlorination method (DHC).

Samples are exposed to high temperatures in a test device and the HCl released is transferred to a measuring cell with distilled water and detected there by means of conductivity measurement.

The time is determined until a certain amount of gaseous hydrogen chloride has been released, which characterises the sample as stability time.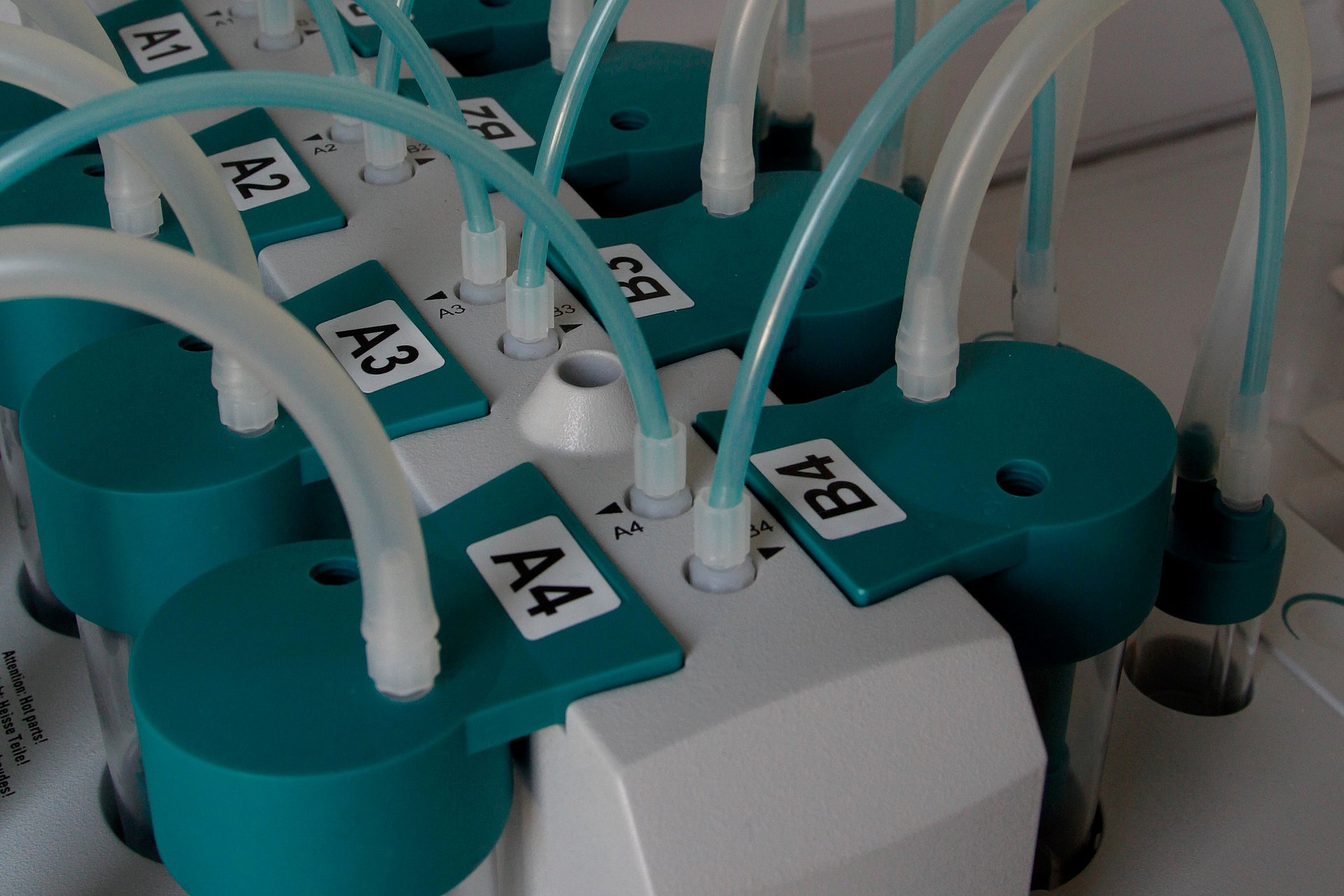 Temperature range from 50 °C to 220 °C
Use of the instrument Metrohm - 895 Professional PVC Thermomat
Stanzen von Probengranulat mit einem Durchmesser von 1,4 mm bis 2,0 mm je Messpunkt
Sieben des Probengranulats und Zurückhalten des Granulats mit entsprechendem Durchmesser
Akkreditierte Normen
DIN EN ISO 182:
Kunststoffe – Bestimmung der Neigung von Formmassen und Erzeugnissen auf der Basis von Vinylchlorid-Homopolymeren und -Copolymeren, bei erhöhten Temperaturen Chlorwasserstoff und andere saure Produkte abzugeben

Teil 3: Leitfähigkeitsverfahren

DIN 53381:
Prüfung von Kunststoffen – Bestimmung der Thermostabilität von Polyvinylchlorid (PVC)

Teil 1: Dehydrochlorierungsverfahren (Norm zurückgezogen)