Thermal strain analysis evaluates the strain behaviour of a material under temperature load.
A test specimen is clamped on one side in a material testing machine and its change in length is determined as a function of temperature.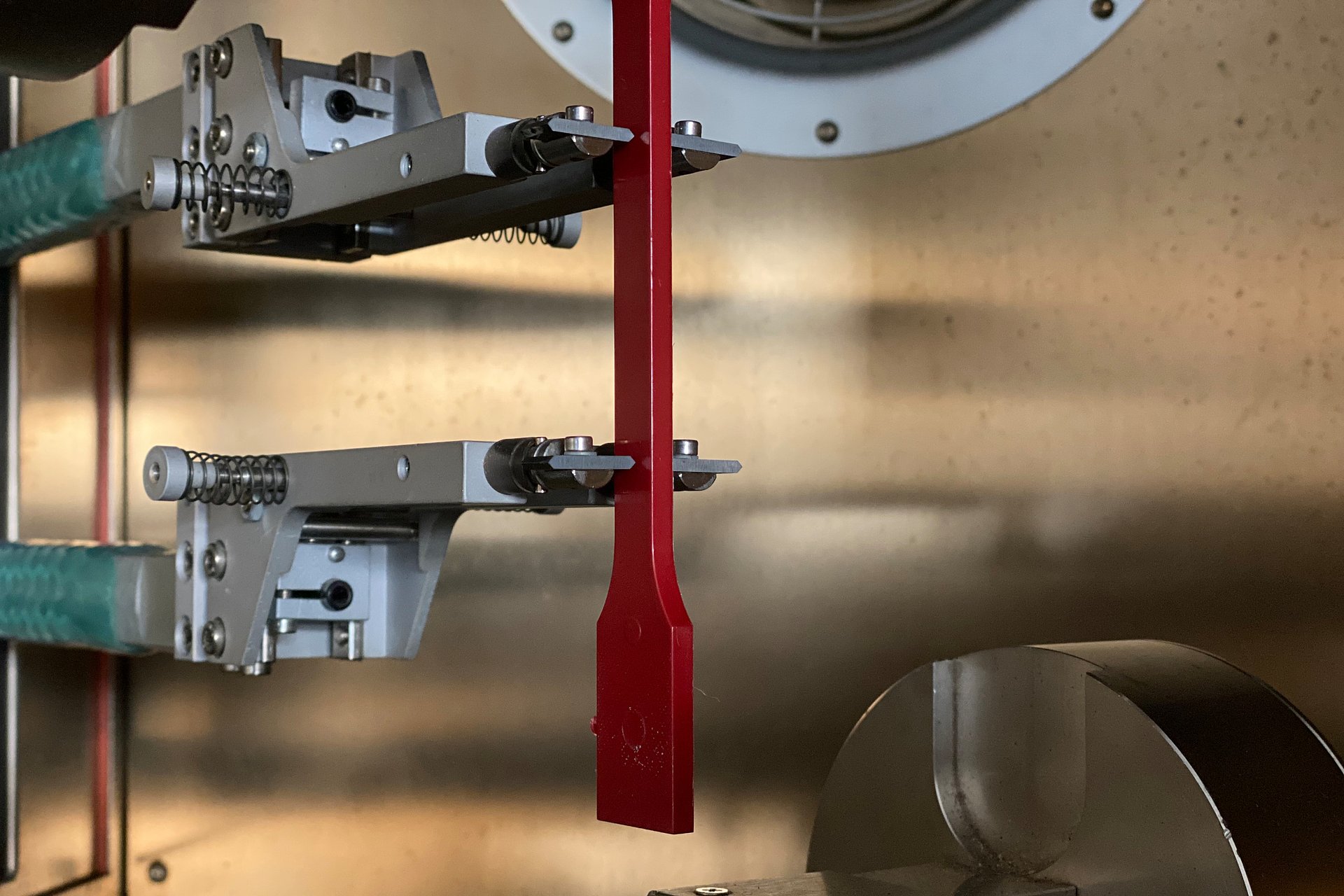 This method is suitable below the glass transition temperature Tg of the material to determine the shrinkage behaviour and to evaluate the residual stresses.

The change in gauge length can be determined with a mechanical extensometer (strain transducer) or a non-contact measuring laser extensometer. The laser extensometer enables an accuracy of up to 0.05 mm and is therefore particularly interesting for small strains, which are recorded locally at different positions.
Removal of test specimens from plates or components
Conditioning at standard climate
Priming of the test specimen with black matt varnish for measurements with the laser extensometer
Application of reflectors for measurements with the laser extensometer
Testing in the temperature range from -40 °C to 250 °C
Temperature regime freely selectable
one-sided clamping
mechanical extensometer (capacitive extensometer) or
laser extensometer