Determination of tracking resistance – tracking indices
Benefit from our many years of experience and our expertise.
In our test laboratory, we determine the comparative tracking indices (CTI) and proof tracking indices (PTI) for you.
We produce the appropriate test specimens for you in the dimensions required by the standard using the injection moulding process or prepare them for you from components or plates.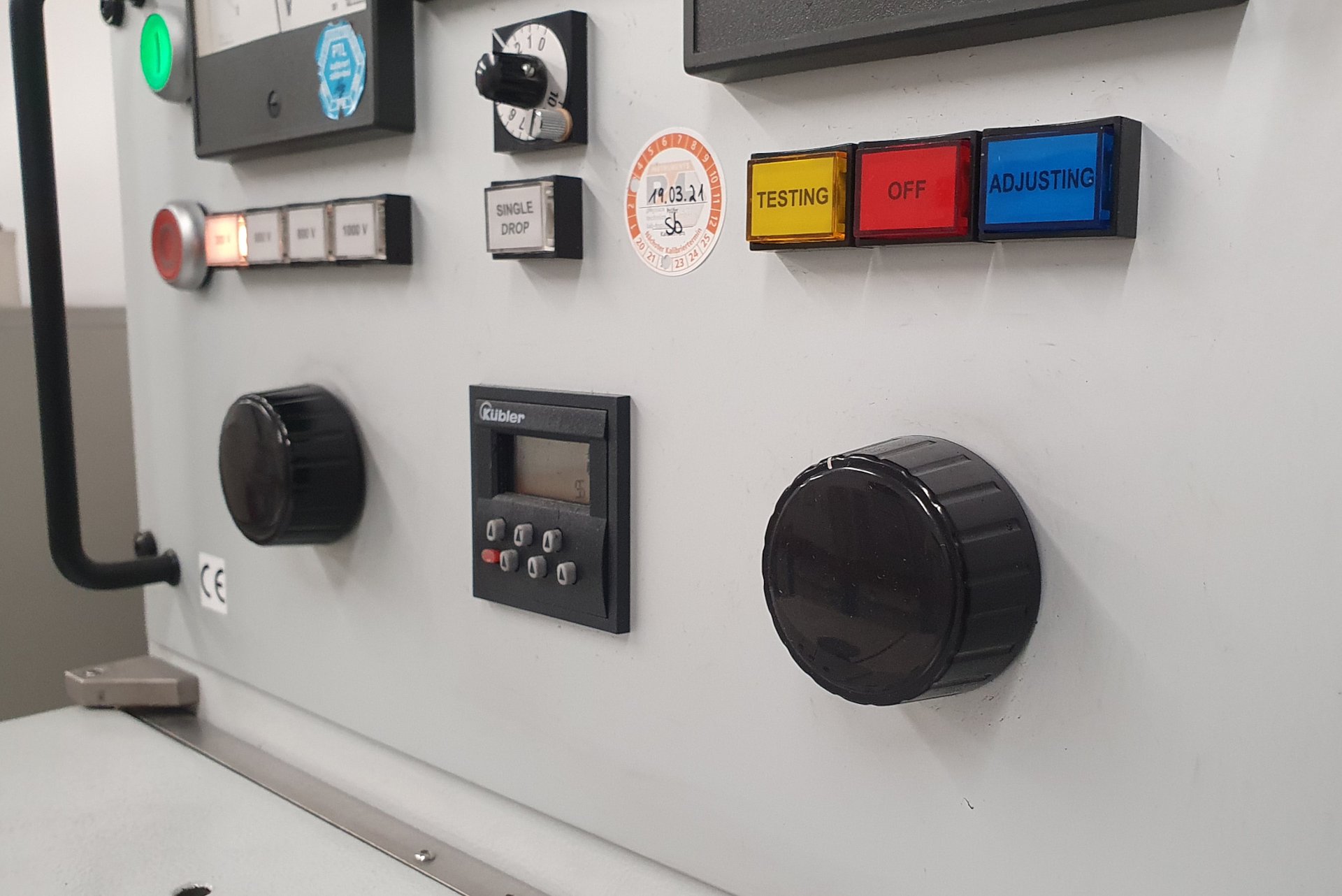 For plastics used as insulation material in the field of electrical engineering, a high tracking resistance is of particular importance. In practice, the plastic surface is not only stressed by partial discharges, but also contaminated by, for example, dust, chemicals and other soiling. In combination with moisture, current can flow between two electrodes on the plastic surface even at lower voltages than on the clean, dry plastic surface. In the course of time, the surface is destroyed by a continuous string of creep marks and thus the formation of a creepage path. Since the plastic surface is also exposed to thermal stress, ignition can even occur.

To determine the creepage resistance, the resistance of a plastic to creepage currents, the drop method (e.g. standardised in DIN EN ISO 60112) has become established in industrial practice. In this method, two platinum electrodes with a test voltage between 100 V and 600 V are placed on the plastic surface at a certain distance. Every 30 s, a drop of an appropriate test solution is dispensed 40 mm above the plastic surface between the two platinum electrodes. The creepage resistance is determined as the voltage at which, after 50 drops, just no overcurrent is triggered at a current strength of 0.5 A after 2 s. The voltage is determined as the creepage resistance. Parameters for characterising the creepage resistance are the comparative tracking index (CTI) and the proof tracking index (PTI).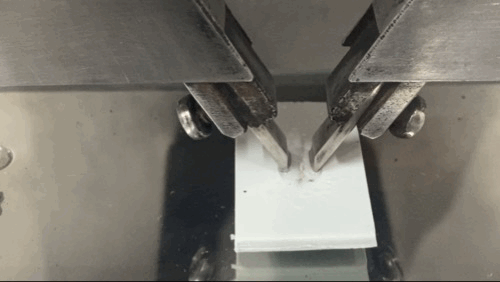 Electrical voltage up to 600 V
Overcurrent release at a current of 0.5 A after 2 s
Test solution A and test solution B
Platinum electrodes
Testing at room temperature
Manufacture of plates or test specimens by injection moulding
Removal of test specimens from components or plates
Stacking of test specimens as required
DIN EN 60112:2010/IEC 60112:2003:
Verfahren zur Bestimmung der Prüfzahl und der Vergleichszahl der Kriechwegbildung von festen, isolierenden Werkstoffen
DIN EN 60112:2022/IEC 60112:2020:
Verfahren zur Bestimmung der Prüfzahl und der Vergleichszahl der Kriechwegbildung von festen, isolierenden Werkstoffen