The compression test is used to assess the material behaviour under uniaxial compressive stress. In the case of polymer materials, it is particularly relevant for building materials such as polymer concrete or foams, materials used in dampers, plain bearings or seals and packaging materials.

Our MPK test laboratory is accredited to carry out compression tests according to various standards (see list below).

Suitable test specimens are, for example, right-angled prisms, cylinders or pipe sections. As a rule, rigid and semi-rigid test specimens are tested, including those of thermoplastic injection moulding and extrusion materials, filled and reinforced moulding compounds or duromer materials.

Temperature-controlled measurements in the range from -50 °C to + 250 °C are possible. If required, we can also age the samples (see section environmental simulation).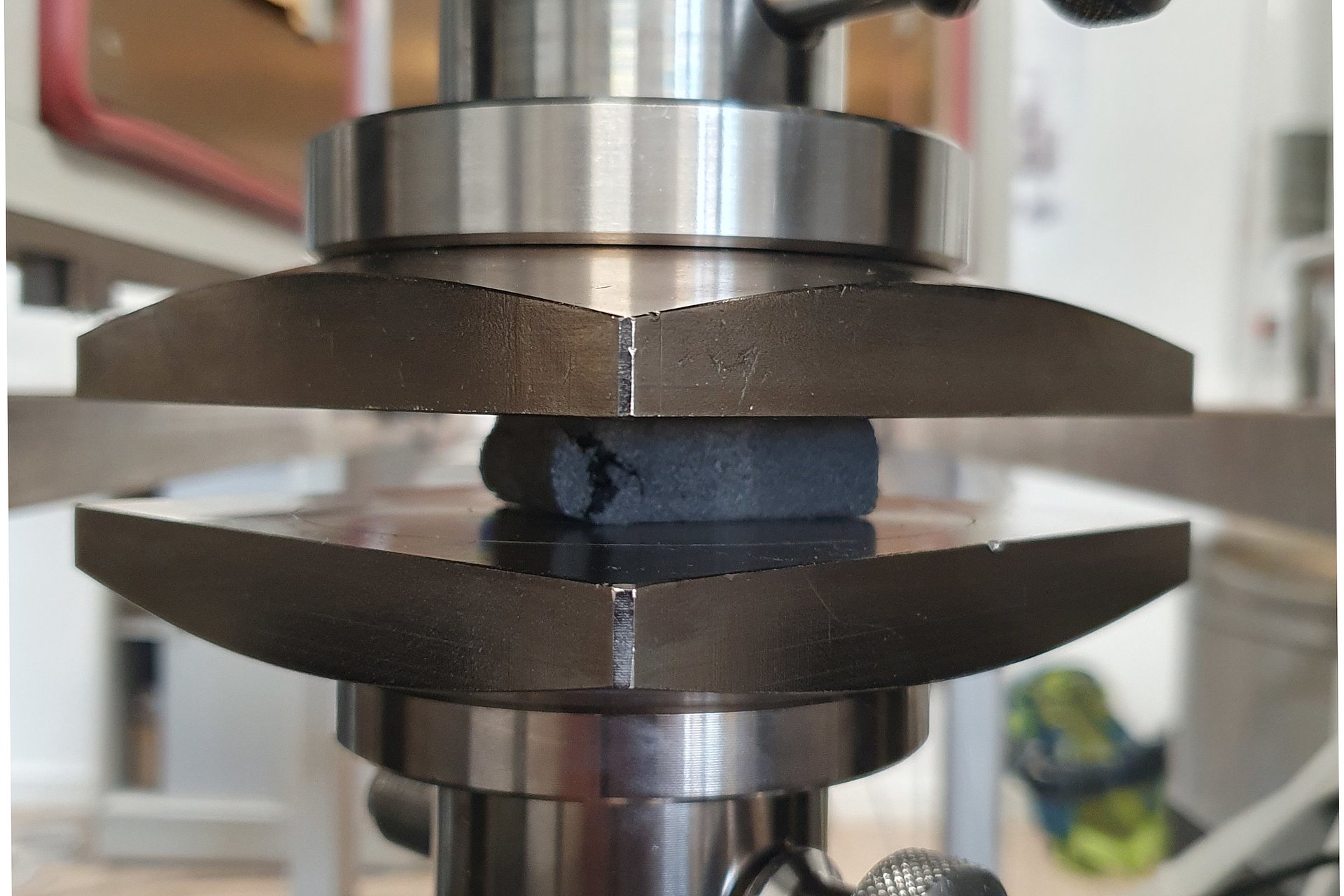 Sawing
Grinding and polishing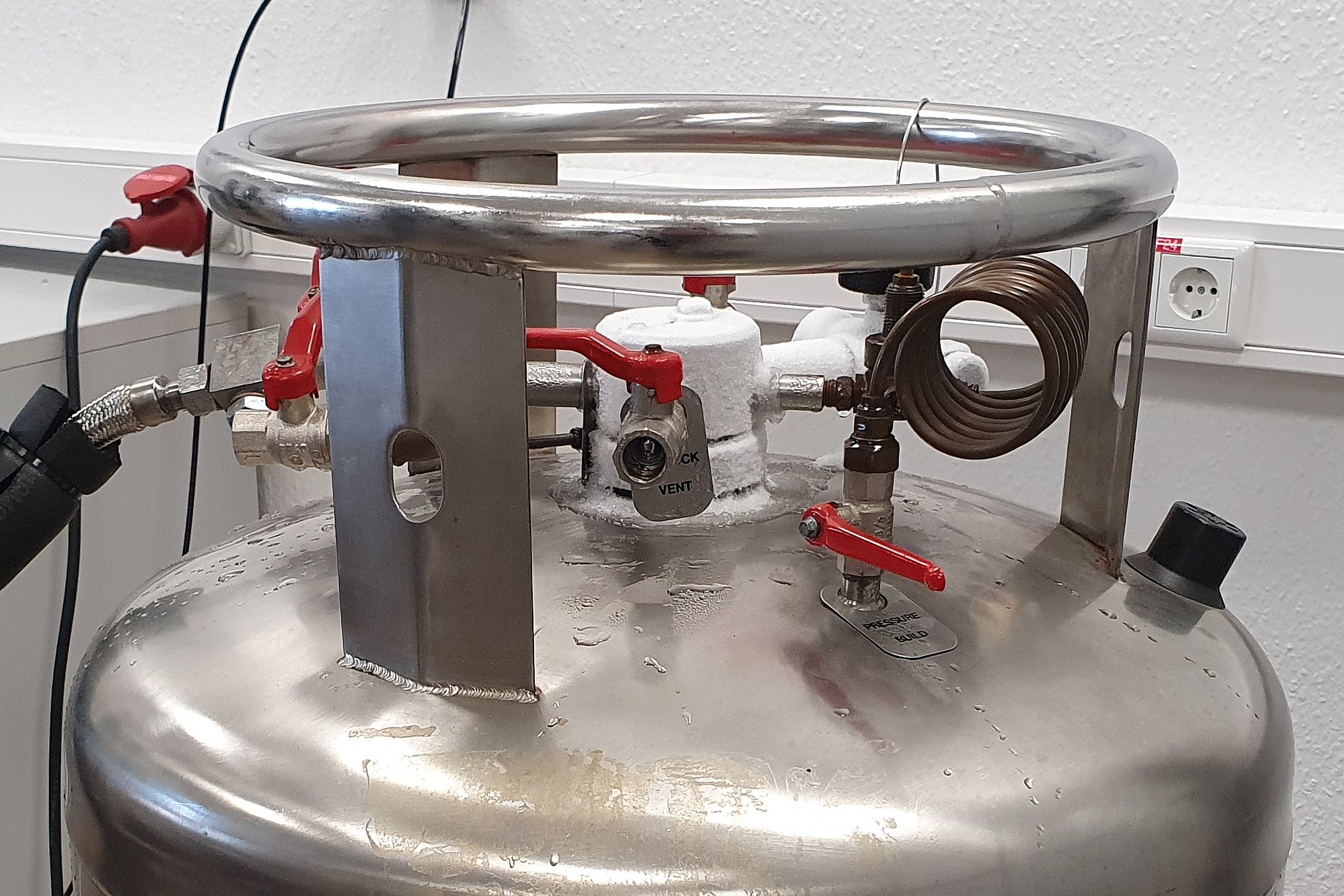 Temperature regime from -50 °C to 250 °C
Standard climate (23 °C, 50 % humidity)
Forces from 5 N to 50 kN
Testing of stiff and semi-stiff specimens, including thermoplastic injection moulding and extrusion materials, filled and reinforced moulding compounds (short fibres, small rods or platelets) or duromer materials
Akkreditierte Normen:
DIN EN ISO 604:
Kunststoffe – Bestimmung der Druckeigenschaften
ASTM D 695:
Standard Test Method for Compressive Properties of Rigid Plastics
(nur Versuchsdurchführung mit einer Spannvorrichtung (support jig))
weitere Normen:
ASTM D 1621:Standard Test Method for Compressive Properties of Rigid Cellular Plastics
DIN EN 826: Wärmedämmstoffe für das Bauwesen – Bestimmung des Verhaltens bei Druckbeanspruchung
DIN EN ISO 844: Harte Schaumstoffe – Bestimmung der Druckeigenschaften
DIN EN ISO 3386: Polymere Materialien, weich-elastische Schaumstoffe – Bestimmung der Druckspannungs-Verformungseigenschaften

Teil 1: Materialien mit niedriger Dichte
Teil 2: Materialien mit hoher Dichte

DIN EN ISO 14126: Faserverstärkte Kunststoffe – Bestimmung der Druckeigenschaften in der Laminatebene
(Verfahren 2 mit Spannvorrichtung analog ASTM D 695 in Kombination mit Prüfkörpertyp B1 oder B2, beide ohne Aufleimer)
Pressure modulus Ec
Compressive yield stress σy
Compressive strength σM
Compressive stress at break σB
Nominal compression εc
Nominal yield compression εcy
Nominal compression at compressive strength εcM or fracture εcB
Compressive stress-strain diagram
Poisson's pressure